Absolute Relative


click for video

London/Barcelona

Exhibited at Sonar+D Barcelona 2016


Our perception is never absolute, but relative.


Recontextualising the thermal grill illusion, discovered by Torsten Thunberg, as an experiential installation establishes awareness for the relativity of our perception.

The rods of the sculpture are slightly warm or cold. The contrast of the alternating temperatures creates a subjective sensation, leading to the perception of the temperature being much more extreme.

A projection of slow and fast moving particles visualises the thermal pattern.
Quantum Computer Art Collaboration


London/Bristol

2017


Presented at Victoria&Albert Museum

The worlds first quantum teleported art pieces:

Exploring the significance of original and copy via the mechanism of quantum teleportation. What is considered an original? What does it imply?

Mathematical simulations of quantum teleportation principles were used to "teleport" artworks onto their respective forgeries.

The outcomes are exhibited in a virtual gallery where one can explore and reflect on the implications of quantum technology together with the initial questions we pose on the meaning of

originality in art. Information about the art pieces and physics is provided.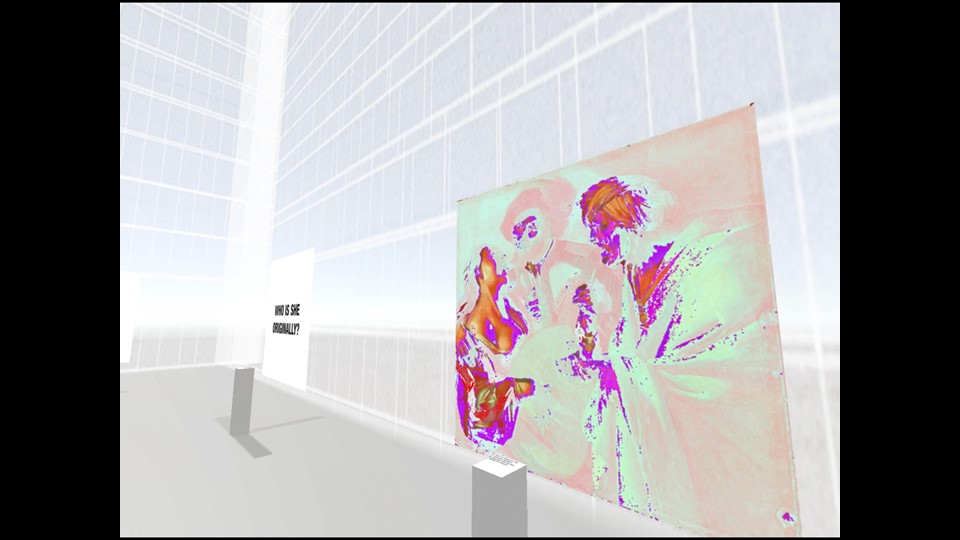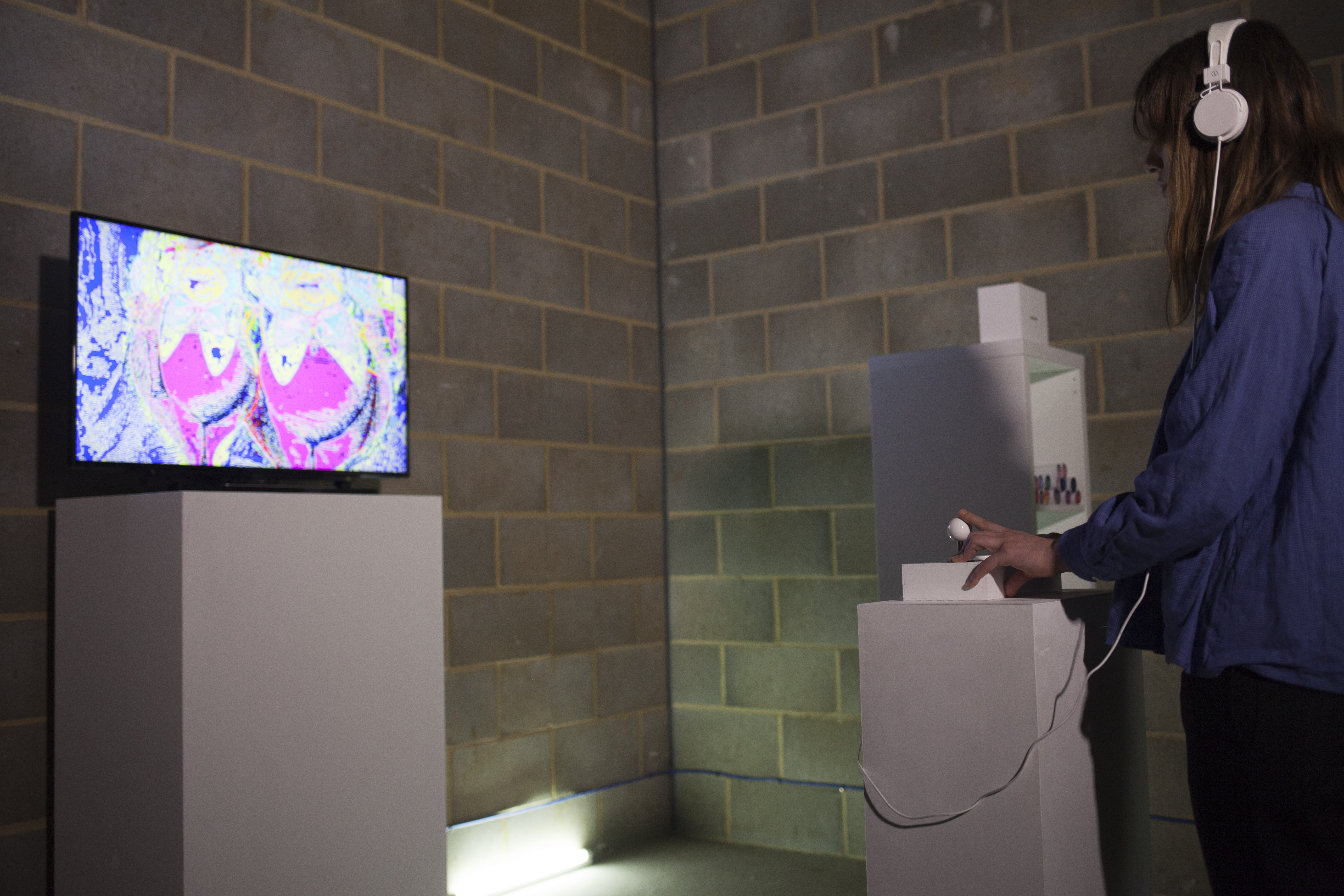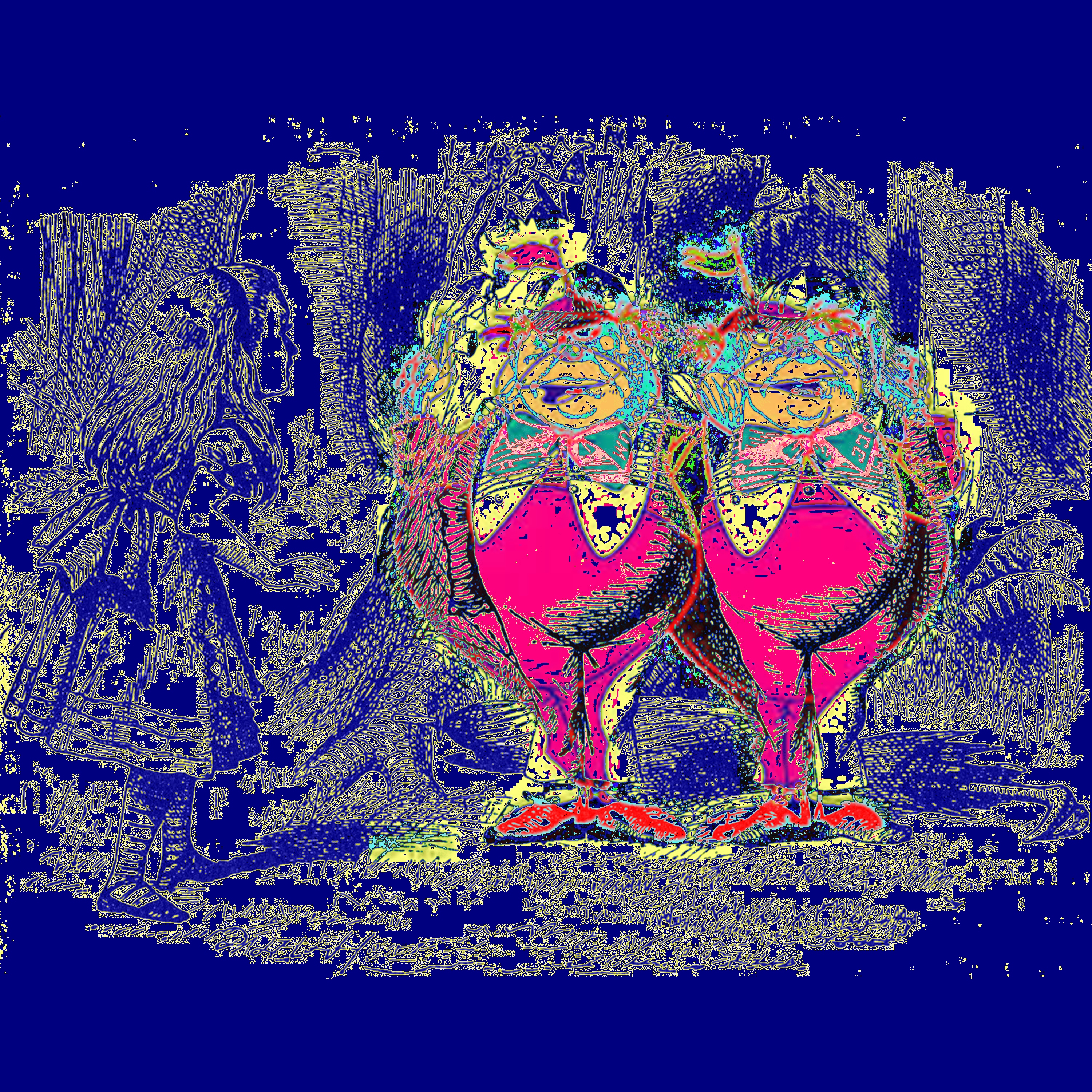 Original — Or Simulation?
Models to Percive Rality Through


"Artists do not try to communicate their private experiences; make a sort of confession. This would be an impossible, and also a very dull, undertaking. They submit proposals for future experience patterns. Their aim is to make reality richer."

*Vilhem Flusser,
"The Beautyful and the Nice"


︎aber 1
German for: but, however

︎aber 2
celtic for: confluence of waters

We bring together the seeminlgy farfetched from science and culture in designs that enable awarness, critical disscussion and reevalution of the human condition.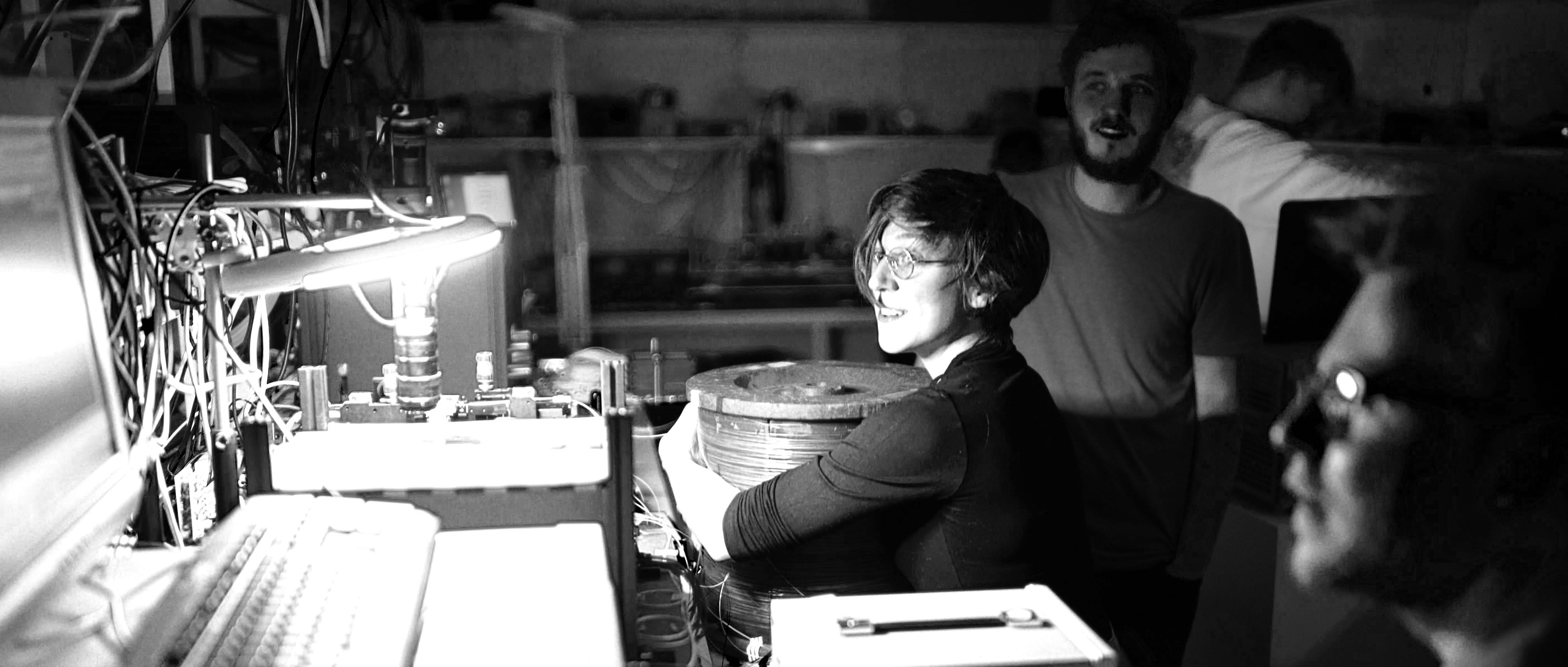 We subscribe to a framework of the beautiful and the nice. The beautiful as intelligible information overflow, and the nice as obvious information. Based on this we believe that to achieve the greatest impact on people, a piece of work has to command balance along the beautiful and the nice. Information and repetitive noise have to stack accordingly to express an appropriate communication with various media.
We engage in interdisciplinary art-science collaborations.

Due to our backgrounds in science and enginiering as well as fine art and product and information expierence design, we to find parallels among scientific models and the material cultures we live in.
Good comunication leaves neither side unchanged.

We always search and find the best expiriential ways to comunicate complex information using modern technologie and timeless gestures.

Yeo Ker Siang

Maria Euler
Maria Euler (b. 1991) and Yeo Ker Siang (b. 1988) are the artist and designer duo of Aber Associates. They make artworks, objects, and installations that investigate potentials and tensions between science and society.


web: http://www.aber-associates.net
email: kersiang.yeo@network.rca.ac.uk | maria.euler.art@gmail.com